Install Virtual Box and Linux
Virtual box can be uploaded onto the PC/Mac, so that one can run Linux. You will install on your computer through Virtual Box the exact version of Linux running on the Raspberry. This will be very useful for offline raspberry pi code development.
Since Raspberry Pi runs on Linux (Debian platform such as Ubuntu), it is important to be familiar with the Linux Operating System and basic command line interface.
In order to run Linux Operating System on a Windows / MAC machine, install a virtual machine such as Virtual Box. Virtual Box is a light weight tool used for running Virtual Machines on the Desktop.
--> To install Virtual Box, go to the following link:
https://www.virtualbox.org/wiki/Downloads
--> Once Virtual Box is installed, proceed to install Ubuntu (Linux OS that runs Debian [Same as that which runs on Raspberry Pi] ). Download Ubuntu Desktop Edition from
http://www.ubuntu.com/download
--> Once Ubuntu is successfully installed, get familiar with the basic command line interface. Here is an excellent guide for familiarizing with command line:
http://linuxcommand.org/lc3_learning_the_shell.php
Powered by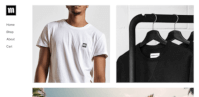 Create your own unique website with customizable templates.